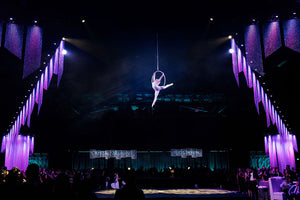 Are you a Circus Pro?
We're passionate about helping entrepreneurial minded circus pros (like YOU!) design, create and level up your dream project or business!
Our Podcast, Workshops, Online Courses and 1:1 Coaching support circus pros in bringing your big bold visions to life!
We just finished our costume closeout sale, so this website is minimal while we prepare our next offering: Circus Boss merch.
Head to the Circus Boss Academy tab for our workshops and 1:1 coaching offerings (or click here)